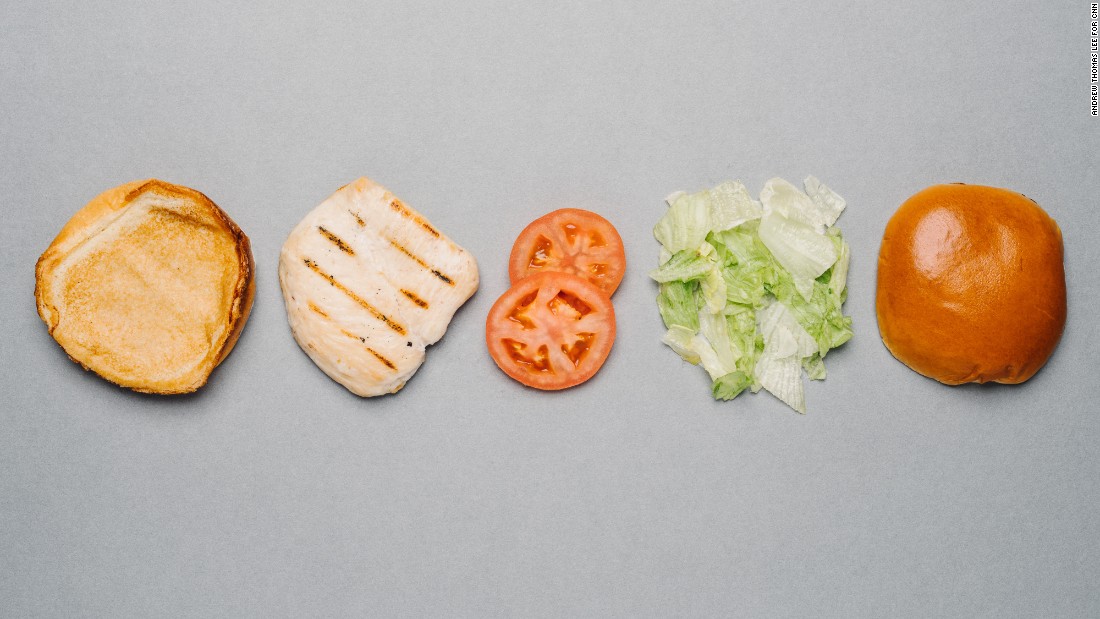 (CNN)If you like burgers, hot dogs and crispy chicken, you're in luck if you take a trip to Burger King. But if you are the least bit nutrition-conscious, it's slim pickings when it comes to deciding what to eat at the popular fast food chain.
The salads are few and the vegetables fewer. There's not much fruit aside from applesauce, apple juice and apple pie, and you won't find a yogurt cup on the menu, though milk and water are served as beverages. So it's fair to say that the task of finding acceptable healthy options from BK's menu is a bit challenging.
Red, fried and processed meats aside, there are a few items that stand out in terms of their healthfulness, so much so that we mentioned those options for more than one category. For example, the garden grilled chicken salad with Tendergrill chicken is one of the healthiest options on BK's menu, along with the protein-rich Tendergrill chicken sandwich.
Regardless of meal type, the Tendergrill chicken is always a better choice than the Tendercrisp chicken, which is fried. And then there's the veggie burger, for those who want to avoid meat.
If you prefer more protein at breakfast, we recommend the egg and cheese Croissan'wich, though avoid adding ham, which brings the sodium count to 1,000 milligrams, as well as sausage or bacon, which boosts sodium and saturated fat.
Whatever you do, skip over the ultimate breakfast platter, which appears more appropriate for a group, as it comes with scrambled eggs, hash browns, sausage, a biscuit and three pancakes. It has over a full day's worth of sodium. We also recommend avoiding the Egg-normous burrito, which has a whole day's worth of sodium and saturated fat.